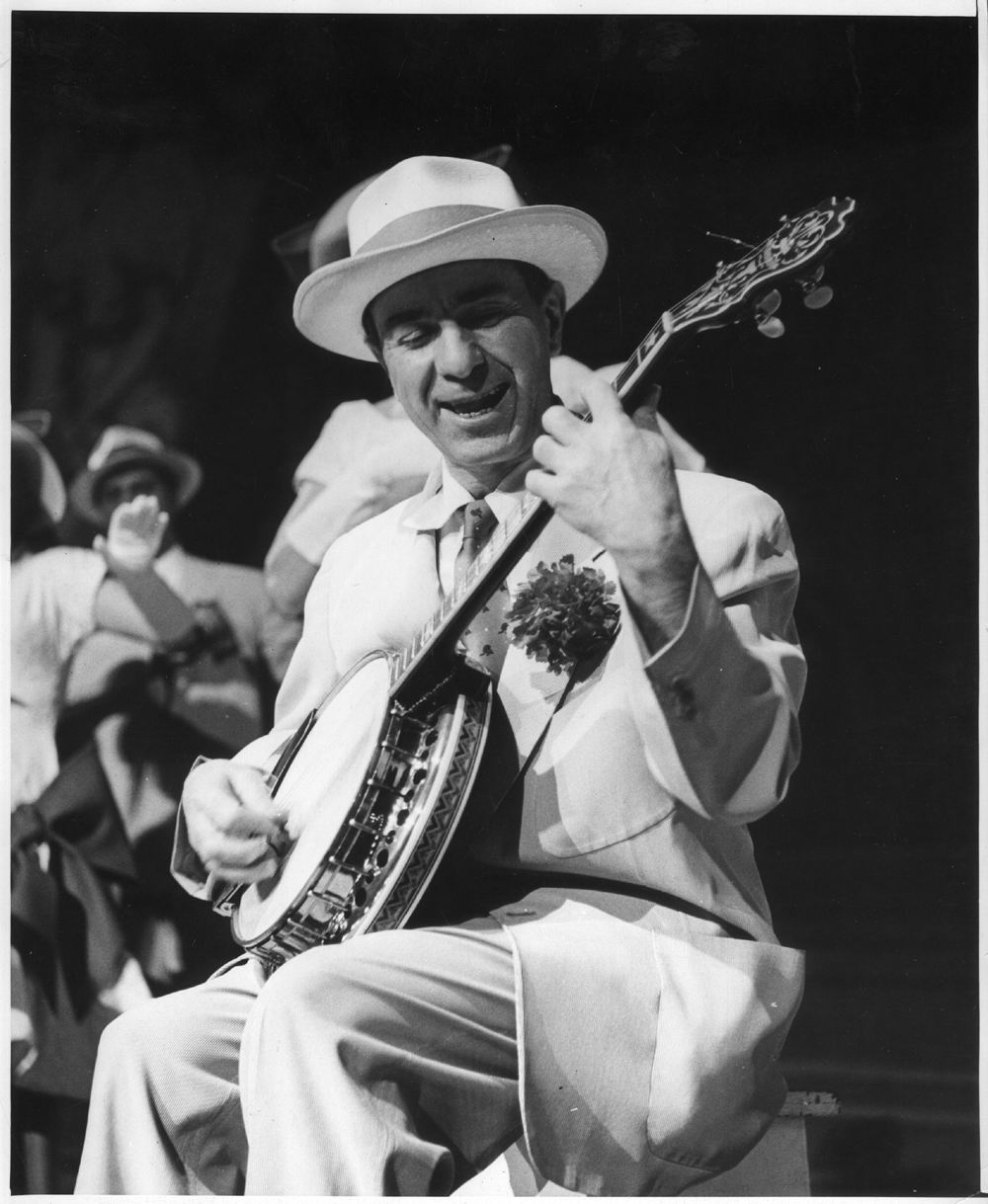 Michael Danzi - American Musician in Germany 1924-1939. Memoirs of the jazz, entertainment, and movie world of Berlin during the Weimar Republic and the Nazi era - and in the United States
as told to Rainer E. Lotz.
Michael Danzi does not appear in many of the standard reference books on the history of Berlin and Germany, the development of music and entertainment in the 1920s, 1930s, and 1940s, or the listings of recordings and films made in the years when Berlin dominated European artistic progress. Michael Danzi recorded seventeen thousand titles during his sixteen years in Europe, which, apart from suggesting that he deserves an entry in the Guinness Book of Records, indicates his role as an important figure in the history of popular music in Europe. During his years in Germany Danzi was regarded as the top instrumentalist and soloist on banjo, acoustic guitar, electric guitar and Hawaiian guitar as well as the mandolin. He was called into the numerous recording studios of Berlin to assist name bands and to accompany operatic and popular singers. He appeared on television from 1938, in silent films, and on the soundtracks of more than fifty talkies. Those fifty films alone are a Who´s Who of the 1930s movie business. He was one of the several American musicians whose careers were mainly outside the U.S.A. and so have been ignored by American historians. He brought the latest sound of popular music from America to Germany and so influenced hundreds of musicians in Europe. Berlin was the artistic centre of Europe in the golden twenties, from the end of post-war inflation in 1923 until the Nazi takeover in 1933. Music, literature, theatre, sports, commerce and technology, entertainment, vice, sexual experiments, fine arts, films, and poetry exploded in Berlin in those years. Berlin had over four million inhabitants and was second only to London in population although larger in size. No other city had more industry; it was a trade center and its port was the second largest in Germany. Seventeen airlines called on the capital, which had more than forty theatres and opera houses, innumerable night clubs, dance halls, cafes, restaurants, hotels, ballrooms, roof gardens, bars, cabarets, and variety houses. The city´s journalists produced magazines and newspapers - four issues a day with special editions from time to time. It was in this atmosphere that Michael Danzi worked: he was there when it happened, and he took part in it. Danzi appeared with Marlene Dietrich and Judy Garland. He recorded with Franz Lehár and Duke Ellington. He played with the best bands from Biarritz to Stockholm, jammed with Paul Whiteman and Sam Wooding, was a featured soloist on Broadway and in the operettas of Paul Abraham, premièred with Kurt Weill, and worked in the theatre with Max Reinhardt. He spoke with Hitler, Fritz Kreisler, and the Crown Prince. He remembers it all and tells it with candour: sometimes all too clearly recalling musicians who were attracted to Europe during America´s prohibition years by the promise of booze, or those who could not keep steady work because they couldn´t read music. He was known as "Papa Danzi" because he paid the fares home of a good number of stranded American musicians.
It is his autobiography; but it is more than that. It is a goldmine of information on the personalities of five decades, when American music and entertainment dominated the world.
294 Pages, 16 pages of rare photos Hard cover 40.- € Auflage vergriffen / out of print