Online Discography


Bachaphon
13.5cm, 15cm, 20cm, 25cm

Please note: This is a discographical catalog - items are NOT available for sale from us
Achtung: Dies ist eine Discographie - die Platten stehen NICHT zum Verkauf

We herewith offer a tentative label listing of the German Bachaphon company. The discs were produced by Bachaphon-Werk A.G. at Leipzig. The company owner was Richard Bock. Around 1926 Bock started to produce anonymous 20cm diameter flexible discs. Bock changed his addresses in rapid succession. In 1927 he resided at Leipzig-Gohlis, Roonstr.5. In 1929 he conducted his business first from Leipzig N22, Magdeburgerstr. 9; then from Leipzig C1, Täubchenweg 20; and lastly from Leipzig C1, Göschenstr. 2.
From 1927 he marketed the Bachaphon label (15cm, 20cm, 25cm), followed in 1929 by Universum (15cm and 20cm), Lyronette (15cm) and Colibri (15cm and 20cm). Schokophon are flexible cardboard discs of 10cm diameter. The 25cm Sonntags-Platte (using old acoustic Pathé material) is identical in design to 25cm Bachaphon. All matrix numbers have the prefix "B" for Bachaphon, although this is not always shown in the wax. Some matrix numbers have apparently been allocated for different recordings. The situation is further complicated since all masters could potentially be issued on all labels. In fact, at least one issue is known showing different labels on either side.
Colibri and Universum were introduced to the market at specially low prices in the spring of 1929, as advertised in the 01.04.1929 issue of Phonographische Zeitschrift:
"Einführungsangebot Colibri 15cm-Platte Nr. 1051 bis 1061 à statt 0,55 nur 0,50 RM netto, Ladenpreis 0,95 RM, sowie Universum 20cm-Platte Nr.501 bis 509 statt 0,90 RM nur 0,85 RM netto, Ladenpreis 1,50 RM. Bachaphon-Werk AG, Leipzig N22, Magdeburger Str.9".

The German record industry had experienced several years of booming exports (1926 = 5.9 mio Mark; 1927 = 9.8 mio Mark; 1928 = 14.1 mio Mark; 1929 = 17.0 mio Mark) and Bock certainly hoped to make good business even though he aimed at the low-price market segment, but his activities suffered with the economic crisis and depression (in 1930 exports of gramophone discs were down by 15%; turnovers were down by 20-25%), and Bachaphon-Werke was among the companies which did not survive.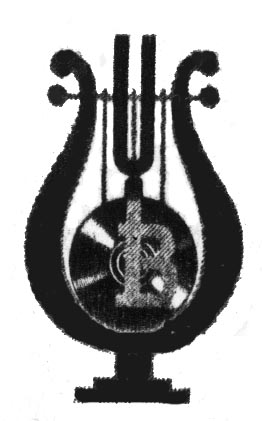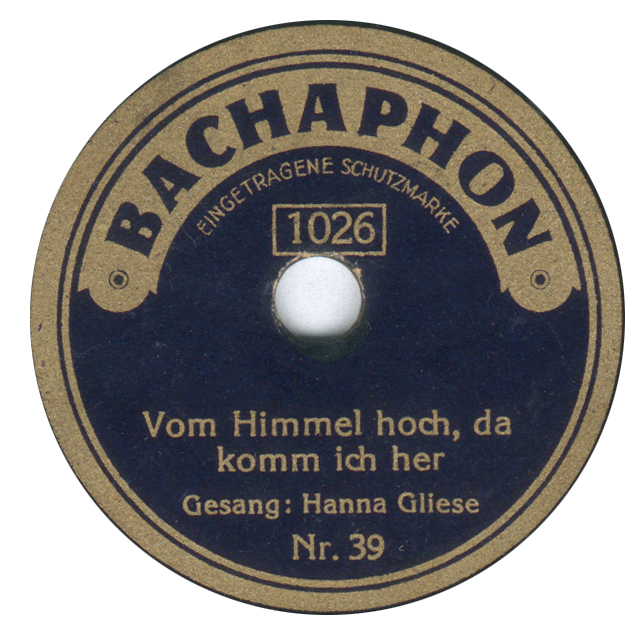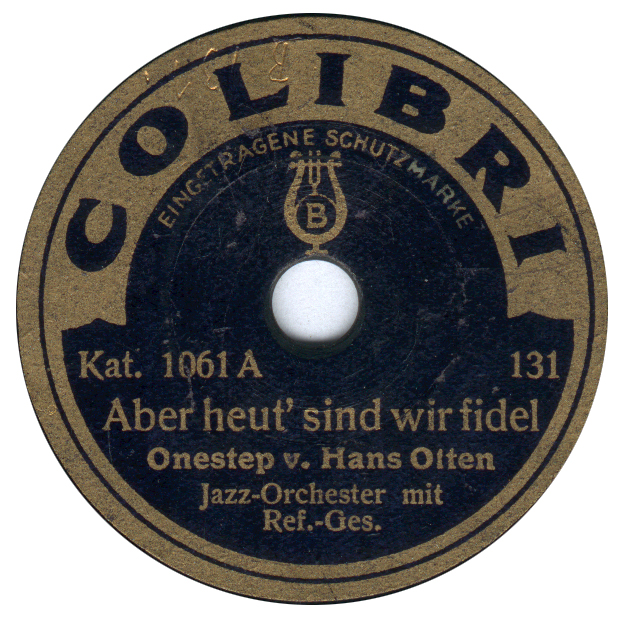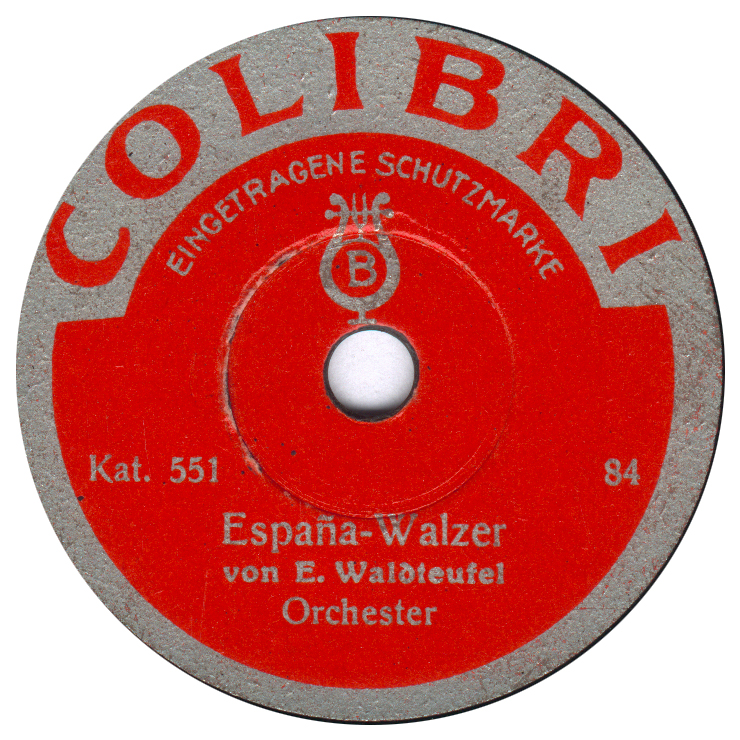 Bachaphon company logo,
also incorporated in label designs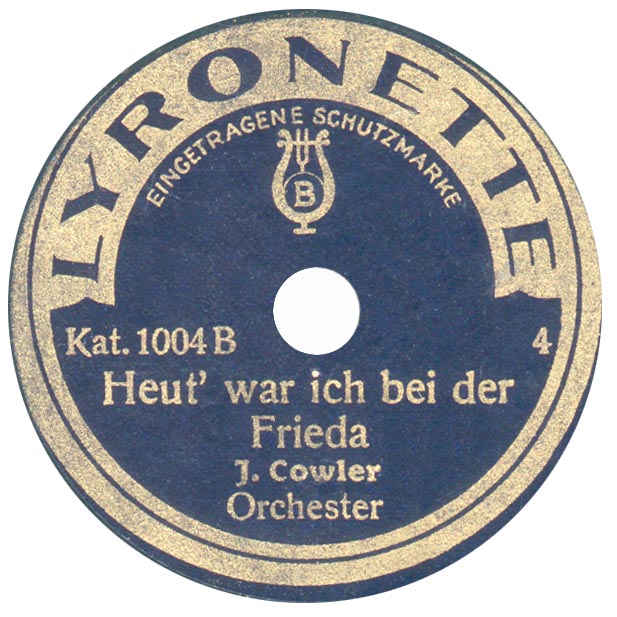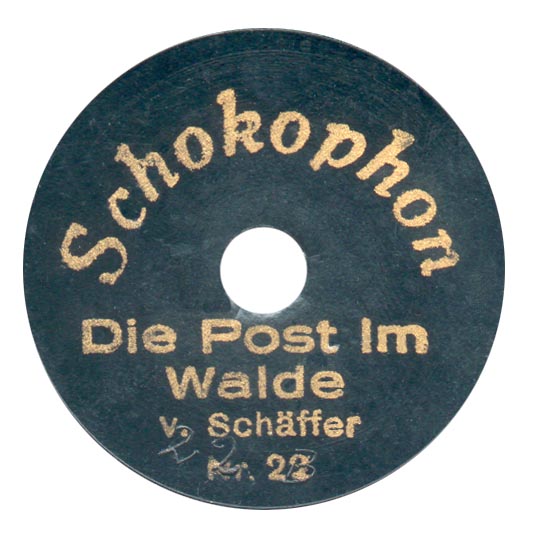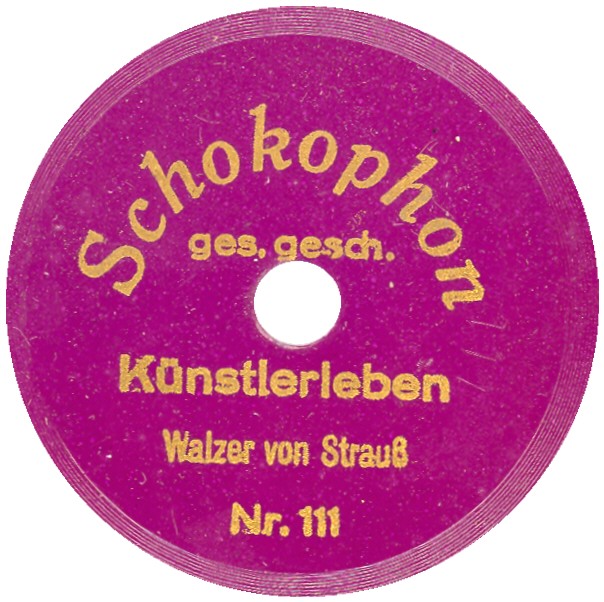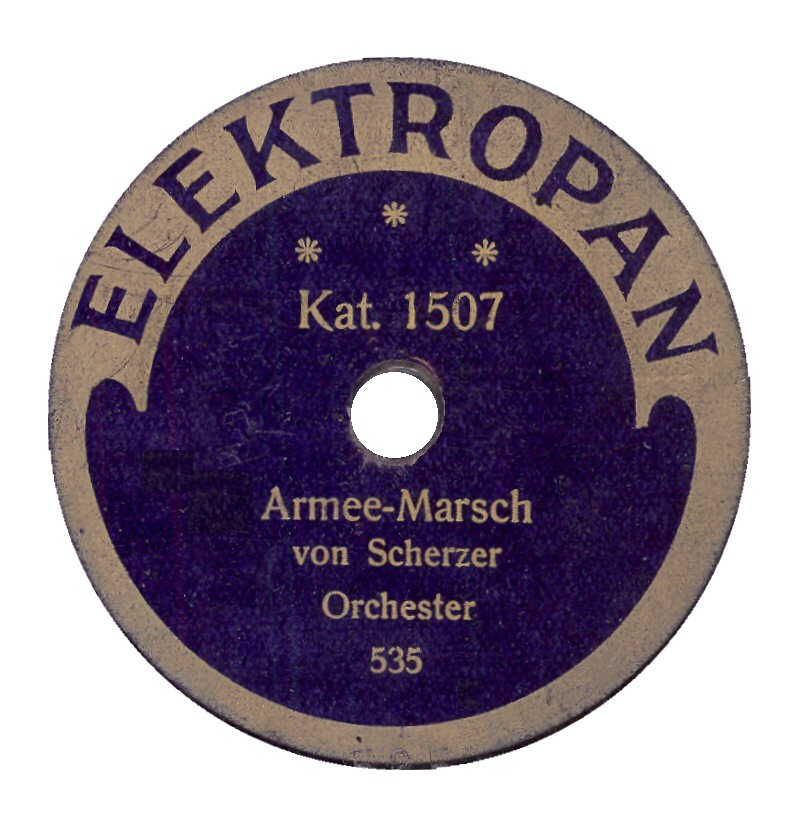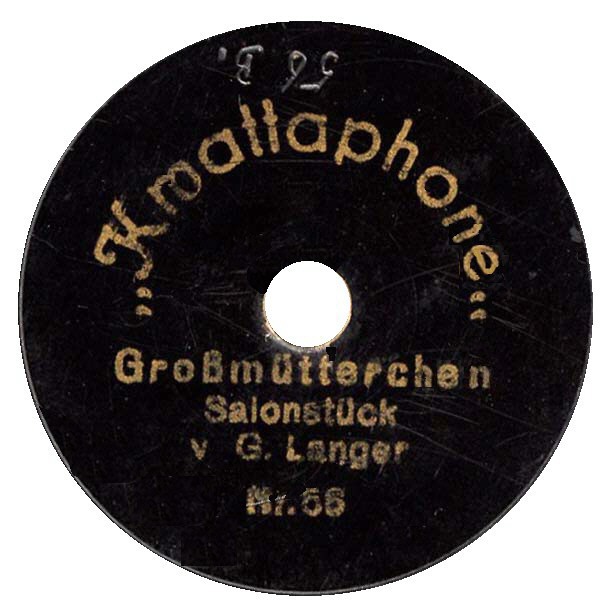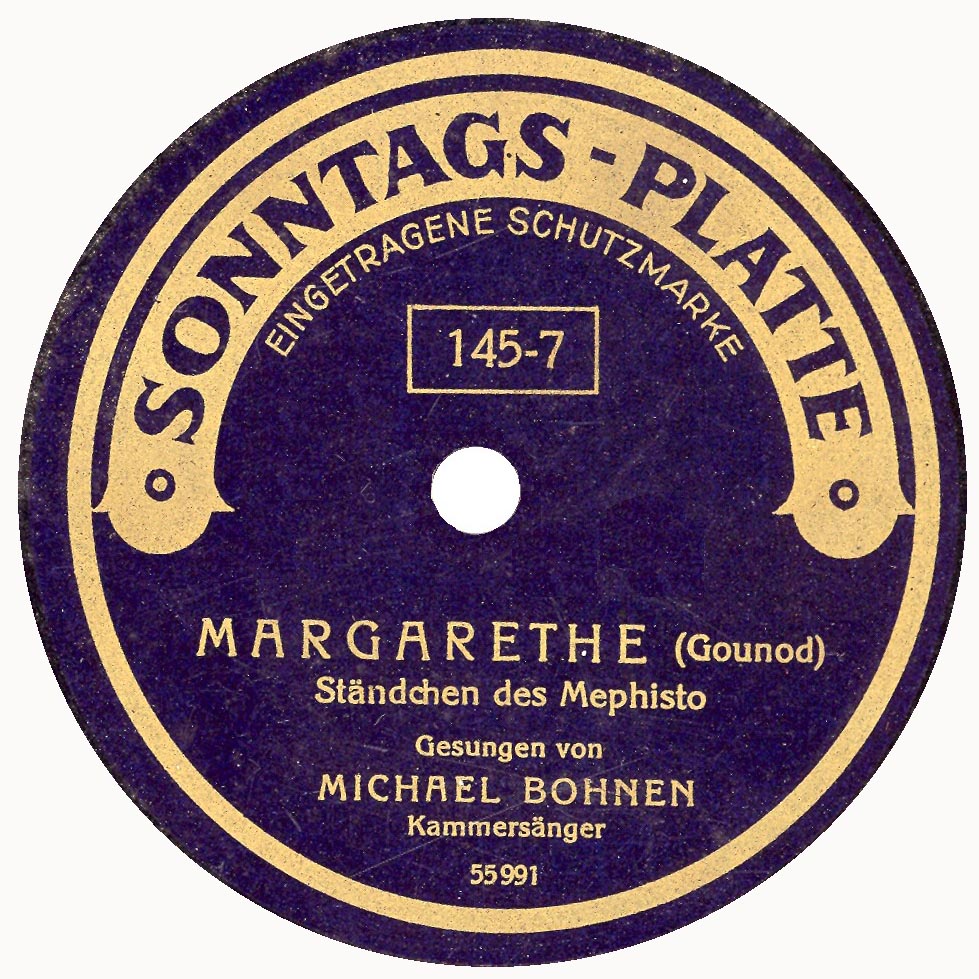 Discographical details are thankfully acknowledged to Bolko Burger, Deutsches Musikarchiv, Michael Gunrem, Franz Lechleitner, Bernd Meyer-Rähnitz, Andreas Muschter, Hendrik Schreiner, Christian Zwarg.

The label listing is still very incomplete. If you have additions or corrections: Please contact us by e-mail:
rainer-lotz@gmx.de
Last update: 2018-06-15
---